Are you familiar with
"Dog Owner Guilt"?
When you have a stack of laundry to fold. Homework to help your kids with. Dinner to make…. 
BUT YOU HAVE A DOG (OR PUPPY) WHO NEEDS SOMETHING TO DO!
​You know you should take him for a walk!
​Or throw the ball for him!
​Or work on his training!
But Laundry-Homework-Dinner is at the top of your to do list!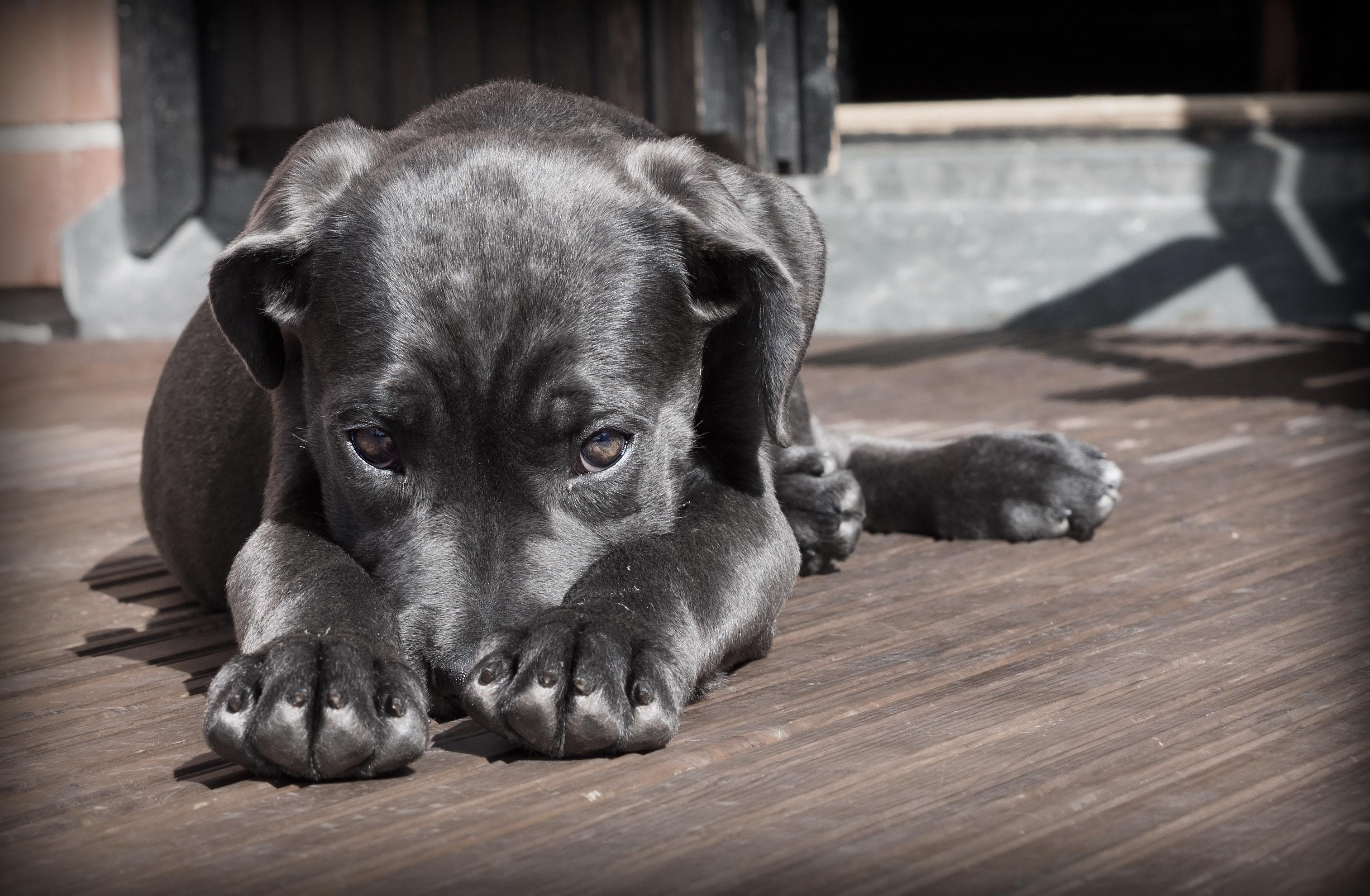 You also know that if you just IGNORE him...
The CONSEQUENCES will be REAL.
More scratches​on the front and back door
Stealing socks... the kid's toys, stuff off the counter (And when that happened last month, the vet visit cost you more than the rotisserie chicken he ate!!)
Not to mention all the barking he does when he's in his crate, or room, or the yard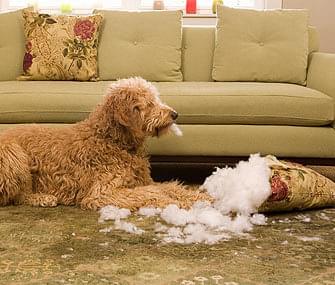 Everyone needs you NOW...
INCLUDING THE DOG!
And if you ignore him,
He'll make his own 'fun'...
Which won't be fun for you! 
I hear these complaints every day in my dog school!
And I tell my students the same thing I'm telling you...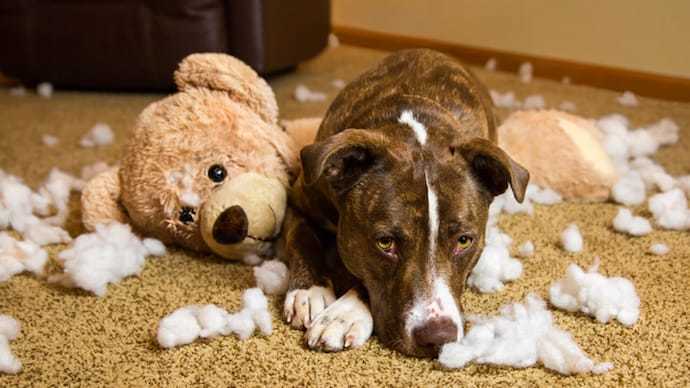 You CAN have a dog AND have a life.
BECAUSE I HAVE THE SOLUTION!
Introducing...
Perfect Dog Pacifiers 
Recipe Book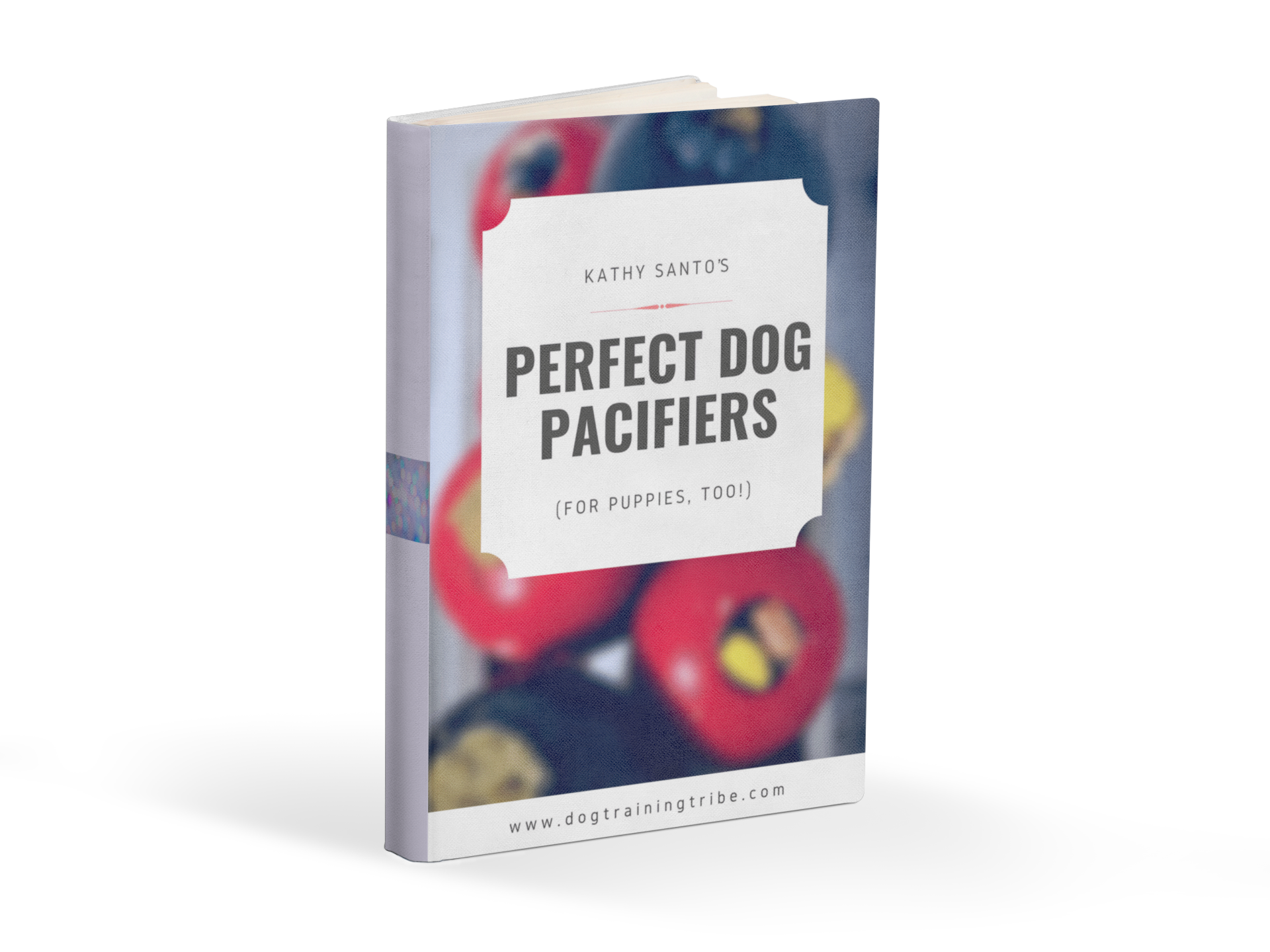 35 Quick, Easy, And Healthy Recipes For Stuffed Food Toys 
That Will Keep Your Puppy Or Dog Happy, Busy, And Tired
In my comprehensive e-book, 
I teach you how to make the 
perfect pacifier
 for your dog. 
Your pup's new "Nanny" will keep 
him 
happy and busy
 while you do 
all the other things you need to get done on time.
Perfect Dog Pacifiers are stuffed using 
simple 10 minute
 recipes that are extremely 
easy, healthy, and inexpensive
 to make.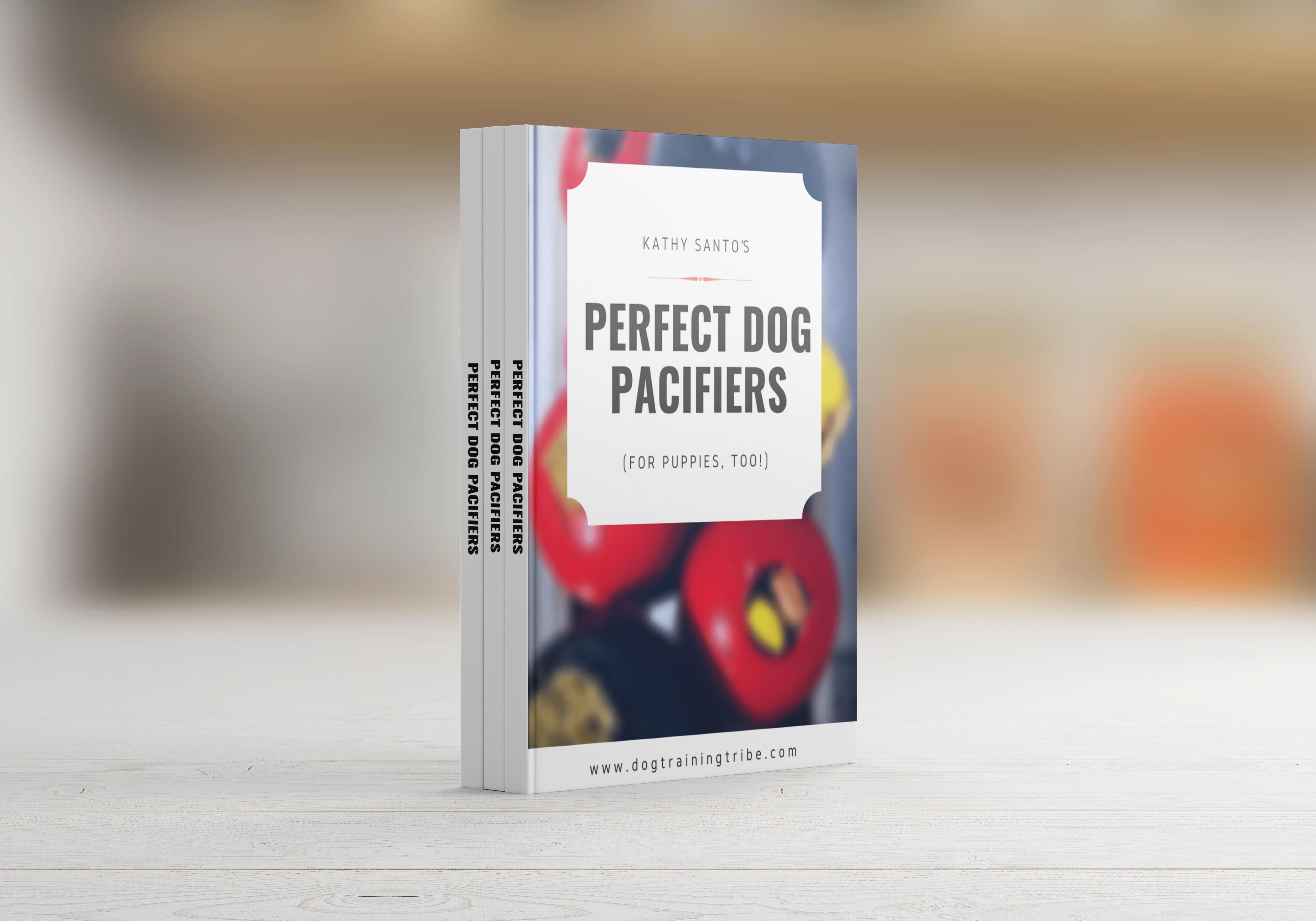 You don't for 30+ years as a dog trainer, seeing thousands of dogs a year, in a brick and mortar business, IF YOU CAN'T SOLVE PEOPLE'S DOG ISSUES!
Introducing...
Perfect Dog Pacifiers 
Recipe Book
This is the 
No Fuss, No Mess, "You-Tried-Everything-Else-And-It-Didn't-Work-Before"
QUICK FIX
​It doesn't require you to be a chef
​It works for ALL dogs
​It has recipes with ingredients you probably already have in your pantry
​And, it's been tested (and approved!) by hundreds of dogs
What's in the
Perfect Dog Pacifiers 
Recipe Book?
How much TIME AND MONEY have you spent...
​Replacing shoes, toys, clothes, furniture...
​Taking your dog to the vet for an x ray to see "if he's going to pass" whatever he swallowed today?
​Wondering if you actually lost your scarf, or if your dog ATE it?
All that can stop TODAY. 
You CAN have a dog AND have a life.
You just need the Perfect Dog Pacifiers Recipe E-book!
When to use Perfect Dog Pacifiers
has ALREADY dramatically changed the lives of people and their puppies (and dogs!) everywhere!
Isn't it time to do something GOOD for your pup... and for you!?
Your dog is busy and happy, 
You can get through your "To Do" list...
...and you are guilt-free!
Plus, You'll Stop Wasting Time And Money On...
​Replacing tv remotes, curtains, pillows, and plants.     
​Worrying about what your dog ate.
​And wondering whether he's entertained enough to not jump on your guests…
You CAN have a dog 
AND have a life.
You just need the Perfect Dog Pacifiers Recipe Book!
Ditch the drama, 
and get all of these recipes
FOR JUST $17
So are you ready? I know your dog is!
Try My Perfect Dog Pacifiers Recipe E-book RISK FREE for the next 7 days!
In my 30+ years as a dog trainer, I've heard ALL the questions, so let me break it down for you...


My dog is so picky. Will he even like these?
We have had thousands of dogs try these recipes. We're confident that your dog will find at least one recipe (and probably more!) that he'll LOVE.
 My dog has allergies, and the vet has her on a special diet. Will I be able to find a recipe that works for her?
Absolutely! We included chapters with limited ingredient recipes and pescatarian recipes just for this reason. You also can swap out ingredients in any of the recipes to suit your dog's particular needs.
 I already tried stuffing a Kong, but my dog had zero interest in it/didn't like it.
That's exactly why I created these recipes! So many of my dog training students had the same experience, and I knew I could come up with stuffings that their dogs would love, so they could get some sanity back in their lives!
 My days are so crazy busy. I don't even cook for my family! Will this take a lot of time to prepare?
The answer is NO! I'm a wife, mom to two kids and 4 dogs, and I run a busy dog training/daycare/grooming business, AND I'm currently raising and training my next obedience competition dog. I feel your pain about lack of time, because I'm right there with you! All these recipes are super easy to shop for AND prepare, and if you "batch create" them, you'll always have some ready to go. Plus, remember that creating these pacifiers actually INCREASE the free time you'll have to do other things.
 Are these recipes budget friendly?
Yes, except the caviar and Kobe beef one - hahah just kidding!! They ALL are easy on your budget.
About Kathy Santo
She's spent her entire career as a dog trainer and handler, training dogs and winning hundreds of obedience and titles. 
In New Jersey, she teaches classes, private lessons, and oversees the training of her student's dogs using her extensive knowledge, experience, and intuition to handle problems from the benign to the serious. In addition, she has a therapy dog program for children with autism.